Turning creative vision into reality: Two young Filipino fashion designers reveal their reliable partner
February 28, 2023 | 11:30am
MANILA, Philippines — See the dress, but focus on the woman. That came from Vera Wang and, indeed, it's true at least for Filipino fashion designers Gavin Ruffy and Glyn Allen Magtibay. Rather than designing great dresses to be popular, they put more importance on comfort, fit, authenticity and beauty.
Brother helps them do this through versatile products like the Brother A150 sewing machine. Like Gavin and Glyn Allen, fashion designers consider Brother machines as a reliable partner in turning their creative vision into reality.
Gavin Ruffy: Chic is subtle, simple and silent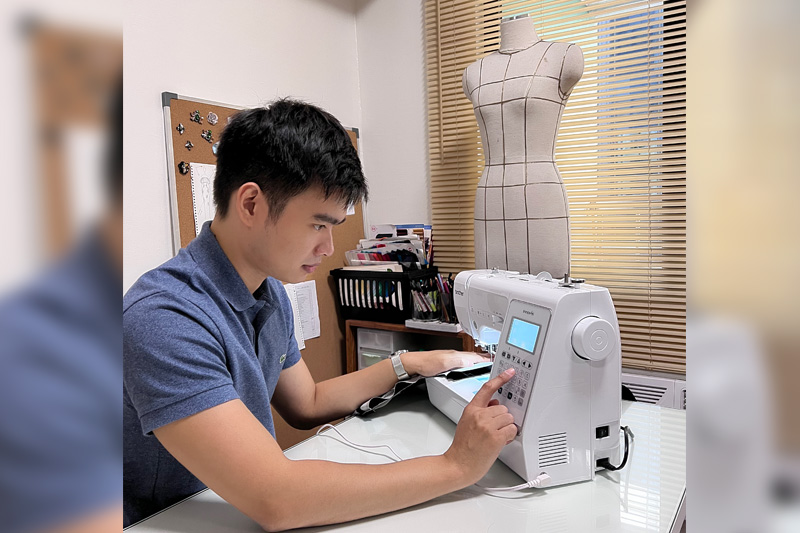 Gavin Ruffy has been designing for almost 10 years now. He remembers his first sewing machine, a Brother that was given to him as a gift in high school. "That's what I used when I learned how to use a sewing machine," he recalls, "I don't remember having a hard time using it even if there was no one guiding me aside from the manual—YouTube tutorials weren't a thing back then!"
Today, Gavin Ruffy uses the A150 Brother sewing machine. "I like that it has many kinds of stitches in one machine. It has all the functions I need so I don't have to buy different kinds of machines," he explains.
"It's also portable so I can bring my work with me so when there are days I can't visit my studio, I can work from home. I also like that it's computerized—so easy to adjust the settings I need to get a precise and good quality stitch."
In college, Gavin studied Fashion Design and Merchandising at the De La Salle College of St. Benilde. After working for five years in fashion retail, he started designing full-time back in 2018.
Today, Gavin Ruffy's name has been creating a buzz in local fashion circles, especially after he became one of the 12 finalists for Ternocon 2020, a fashion design competition sponsored by the Cultural Center of the Philippines and Bench.
In the same year, he also co-founded the casual RTW brand Studio Philippo, where he is in charge of the designs and the brand's creative direction. Aside from that, he also designs women's wear for his made-to-order and RTW line, Gavin Ruffy Studio.
"Aside from music and my emotions, my biggest design influence now would have to be my clients because I design for them," he shares. "Knowing what or who I'm designing for is very important so I can come up with the best design for every piece I create."
In other words, Gavin creates designs based on his client's needs. Every design that leaves his studio must complement the woman who will wear it.
To realize his design goals, it is important for Gavin to have trustworthy tools and gadgets that are equipped with the latest technology in fashion creation. Even if Brother has been around for a very long time already, Gavin notes that the brand continuously updates its products. "I am just glad I'm still using a brand I've trusted since I started because it helps me create good quality clothes, and I have never experienced the machine failing!" he says.
Glyn Allen Magtibay: Authenticity is beautiful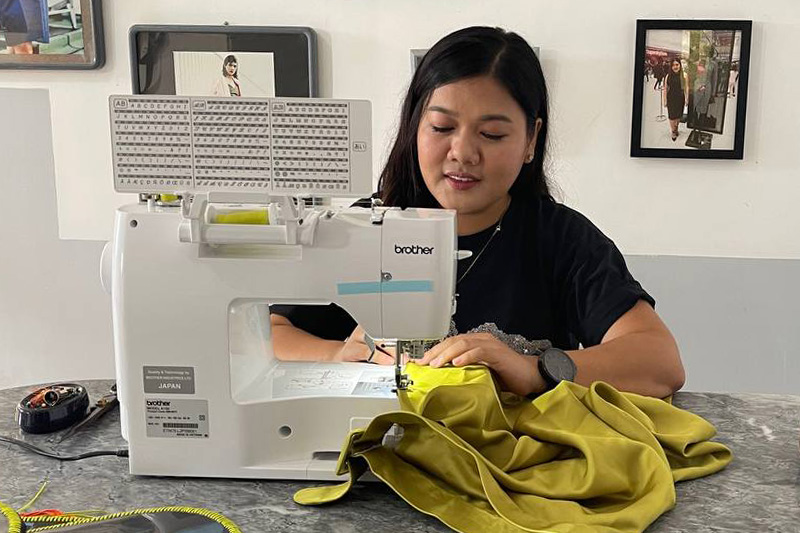 Glyn Allen is a designer who loves to work with classic silhouettes and design aesthetics that have a hint of playfulness, whether in detail or color. Some of her creations have been worn by well-known celebrities and featured in different publications. She is also one of the finalists of Ternocon 3.
Hailing from Oriental Mindoro, Glyn Allen took up Fashion Design, Dress Making, Draping and Tailoring at Slim's Fashion and Art School. "I've been in the fashion industry for almost six years now and have encountered mentors, friends, and clients from whom I learned a lot and who have inspired my creations," she shares.
But her biggest design influences come from everyday life, and from things that are artsy and unique. "For example, I use x-ray films—others may see it as waste but for me, they're art pieces because every film is unique. I make sure to use it in the best way possible, aside from the fact that it's also a form of recycling!" 
In her work, Glyn Allen uses the Brother A150 computerized sewing machine. Aside from being portable, she finds it especially helpful in executing different types of stitches with ease. 
"We had this activity in TernoCon where we were asked to make a traditional Balintawak; because of my machine, I was able to make the perfect stitches. I was surprised at how well the outputs turned out using the Brother A150!" she recounts.
Needless to say, her Brother machine contributes to the success of her work. She says, "It is heavy duty and its portability makes it easy for me to bring it anywhere, so when I need to add or alter something, especially during emergencies, (I can do it)."
Glyn Allen believes that every designer is creative, but she makes her work truly hers by creating personal and authentic designs that have their own stories and values. For her, authenticity makes the work beautiful. "I want those who will wear my creations to feel that they are special and beautiful."
Related Posts